Latest Release
The Velocity of Love
Outstanding Achievement Award
The Wisconsin Library Association 2021
Published: 26 Aug 2020
Kathryn Gahl's THE VELOCITY OF LOVE is a poetic memoir about wonder, loss, and longing. Kathryn's magic lies in transforming unimaginable grief into everlasting grace.
Praise for The Velocity of Love
"A brave love song for a child too early lost. Prepare for a roller coaster range of emotions. And witness the love. Always the love."
— JULIA DAVIS, Director, Kiel Public Library
"What I find most remarkable, then, is the ...
My Books
About Kathryn Gahl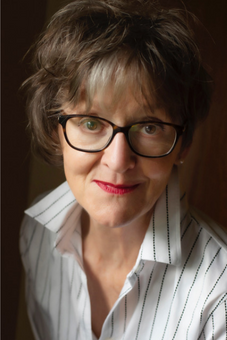 Kathryn Gahl, who holds dual degrees in English and nursing, is a brightly lit performer whose use of language reaches out and grabs an audience. She thinks her focus on language began as a child, eating alphabet soup. Her multi-genre writing, deeply rooted in everyday life, combines a certain human pathos with quick wit and smile-worthy lines. Her works appear in three anthologies, three ekphrastic art shows, and over fifty journals, with awards from Glimmer Train, Marg...