Books
The Velocity of Love
Outstanding Achievement Award
The Wisconsin Library Association 2021
Published: 8/26/2020
Kathryn Gahl's THE VELOCITY OF LOVE is a poetic memoir about wonder, loss, and longing. Kathryn's magic lies in transforming unimaginable grief into everlasting grace.
Praise for The Velocity of Love
"A brave love song for a child too early lost. Prepare for a roller coaster range of emotions. And witness the love. Always the love."
— JULIA DAVIS, Director, Kiel Public Library
"What I find most remarkable, then, is the ...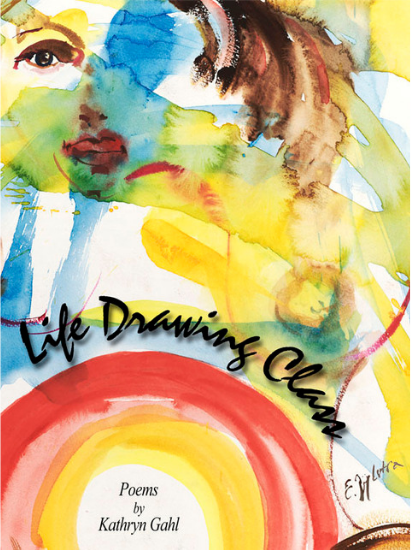 Life Drawing Class
Published: 4/1/2009
A preview of the title poem from the collection...
Life Drawing Class
She offers
herself up, nude
Nervous, curious
broke.
A pretense
of grace
As the pose is set
denial of
A ripple of chill
across her clavicles
Spasm in the great toe
and dow...
Praise for Life Drawing Class
"The graceful poems in Kathryn Gahl's new collection titled LIFE DRAWING CLASS are an undeniable pleasure to read. Skillfully crafted, they reveal a firm control of pace, color and tone, taking the reader on an impressionistic journey...